Brandon Mintz
President, CEO, and Chairman of the Board of Directors
Brandon Mintz founded and has served as the President and Chief Executive Officer of Bitcoin Depot since its inception in June 2016. Prior to founding Bitcoin Depot, Mr. Mintz founded and served as Chief Executive Officer of Premier Technologies, LLC beginning in November 2013. Mr. Mintz holds a B.B.A. in Marketing from the University of Georgia.
Scott Buchanan
Director and COO
Scott Buchanan has served as Bitcoin Depot's Chief Operating Officer since March 2022, and also served as Bitcoin Depot's Chief Financial Officer from August 2020 to January 2023. From June 2019 to August 2020, Mr. Buchanan served as a Vice President of Finance/HR. Before his tenure at Bitcoin Depot, Mr. Buchanan worked at Acuity Brands (NYSE: AYI) in different finance-related roles beginning in December 2015. Mr. Buchanan holds a B.S. in Accounting from North Carolina State University and a Masters of Science in Accountancy from Wake Forest School of Business. Mr. Buchanan is a certified public accountant.
Glen Leibowitz has served as Bitcoin Depot's Chief Financial Officer since January 2023. Mr. Leibowitz previously served as Chief Financial Officer for Acreage Holdings, Inc. from March 2018 to April 2021. He has over 20 years of finance and accounting experience with expertise in building and scaling operations, improving controls and working to manage an organization through accelerated business growth, and has also served as a board member of non-for-profit organizations. From October 2016 to February 2018, Mr. Leibowitz worked as an independent consultant, advising clients in the financial services industry on U.S. GAAP accounting standards and SEC financial statement disclosure and presentation. From 2007 to 2016, Mr. Leibowitz held various key roles at Apollo Global Management LLC, including the accounting lead in taking the organization public in 2011. Under his tenure, he implemented the public reporting framework, accounting policies and directed the company-wide Sarbanes-Oxley program. Prior to Apollo, Mr. Leibowitz spent almost 10 years at PricewaterhouseCoopers focused on multiple complex foreign registrant financial statements and client IPO documents across sectors including: alternative asset managers, Internet/software, telecommunications, pharmaceutical, and mining.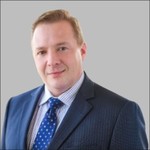 Mark Smalley
Chief Compliance Officer
Mark Smalley has served as Bitcoin Depot's Compliance Officer since March 2020. Before his tenure at Bitcoin Depot, Mr. Smalley worked at AML RightSource as a Risk & Regulatory Senior Manager from 2018 to 2020. He also served as a Risk & Regulatory Consultant at Crowe Horwath from 2014 to 2018. Prior to his time at Crow Horwath LLP, he held several key roles at KeyBank in different compliance-related roles beginning in October 2005. Mr. Smalley holds a BA in Political Science from University of Dayton, a JD from the School of Law at University of Akron, as well as an MBA in Executive Masters of Business Administration from Cleveland State University.